Seth Haapu is a modern-classic image of Polynesian identity who writes, produces, and sings with a velvet voice, reminiscent of R&B intimacy.
It's been the best part of a decade since Seth Haapu released his first and only full-length album, a project that Russell Baillie called "adventurous and lively pop" in the New Zealand Herald. The was a finalist for Best Male Artist at the Vodafone New Zealand Music Awards 2012, and he won best pop album at the Waiata Māori Music Awards that same year.
There hasn't yet been another album, but the music hasn't stopped for a minute. Seth Haapu has spent the years since that 2011 debut honing his craft across the musical disciplines - writing and producing soundtracks for film and television, arranging music and recording for artists including Stan Walker, Maisey Rika and Rob Ruha.
He produced music and playing on TEEKS' hits 'Wash Over Me' and 'Never Be Apart' and writing and co-writing with numerous artists - notably writing Sons of Zion's 'Now' and co-writing Tami Neilson's latest 'Big Boss Mama'.
In the midst of all that music for other people, Seth has released an EP each year from 2016-18, with a song from each making the top 20 for the Silver Scroll Awards. Last year's single 'New Wave' saw him receive the Kaitito Waiata - Supreme Composer Award
He's shared the bill with Crowded House and Supergroove and supported John Legend. He played WOMAD New Zealand and Chile in 2018 and took part in the Finest of Aotearoa tours in Hawaii and French Polynesia.
Seth Haapu has no shortage of musical skills and a well recognised talent and an unforgettable voice. His music releases showcase his progression from promising young pop artist to an accomplished and musician who knows who he is and where he comes from. Now it's time for Seth Haapu to reveal his brand of Pacific RnB to the world, starting with 'All For You'.
Seth Haapu ushers in a new era with Pacific RnB track 'All For You'
Seth Haapu brings his extraordinary voice to the fore once again, with the release of the breathtaking Pacific-tinged RnB single 'All For You', a track that pays tribute to the influence and strength of the women in his life.
Seth Haapu wins supreme award at the waiata māori music awards
Seth Haapu won the Kaitito Waiata Māori Autaia ( Best Māori Songwriter Award) for his song New Wave.
SETH HAAPU RELEASES 'NGARU HŌU' ACOUSTIC
To celebrate Te Wiki o te Reo Māori, Seth Haapu has released an acoustic version of his song, Ngaru Hōu.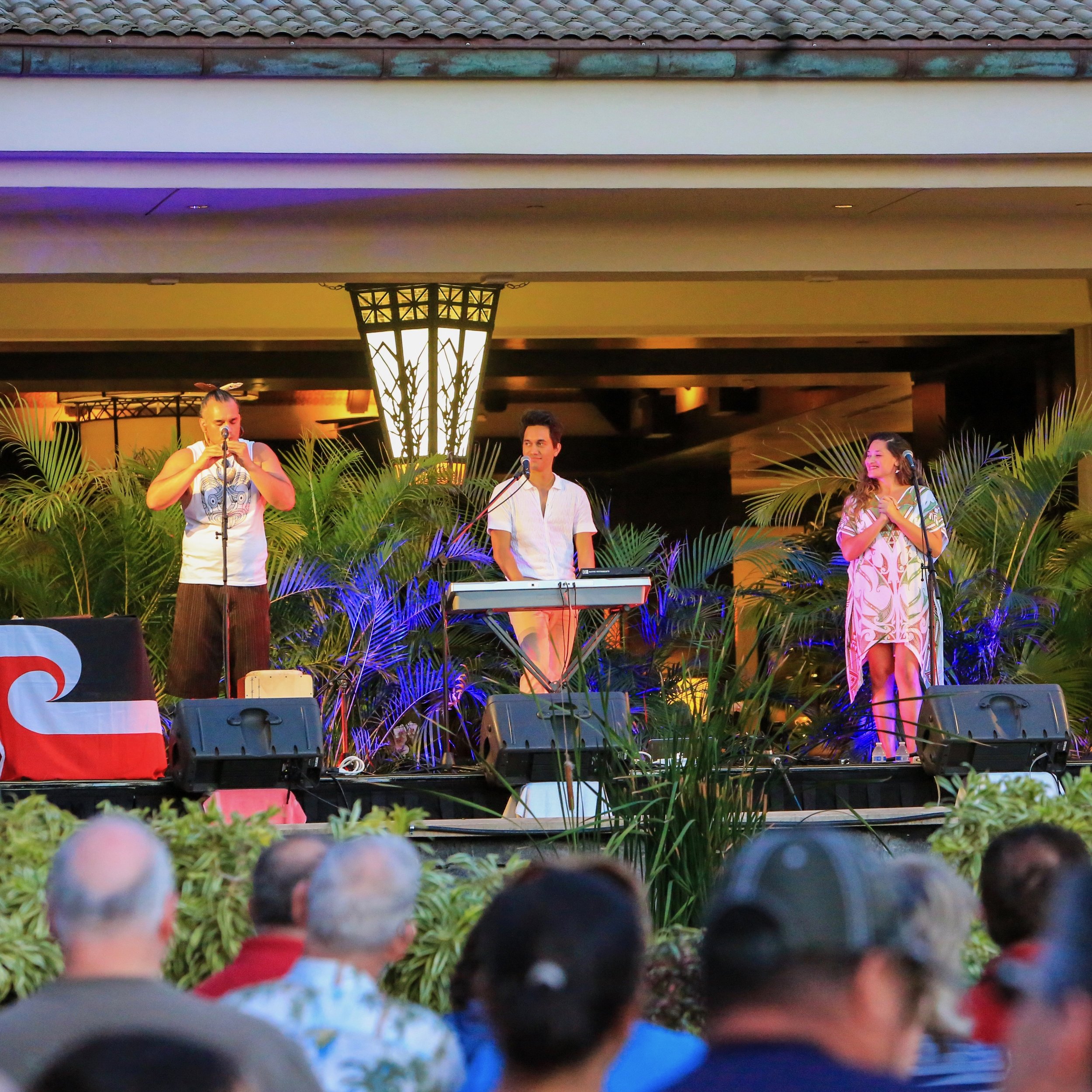 FINEST OF AOTEAROA TO PLAY THE WESTERN ARTS ALLIANCE CONFERENCE
Seth Haapu to perform at the Western Arts Alliance Conference in Las Vegas.
Finalists announced for the 2018 Maioha Award
Seth Haapu announced as a finalist for the APRA Maioha Award.
Finalists announced for Waiata Māori Music Awards '18
Seth Haapu recieves 3 Waiata Māori Music Award nominations.
2018 apra silver scroll top 20 announced
Seth Haapu among top 20 for APRA Silver Scroll - NZ's prestigious songwriting award.
Seth Haapu and Maisey Rika in conversation: 'Make music that brings value'
Friends and collaborators Maisey Rika and Seth Haapu sit down together to talk about Haapu's new single and video 'New Wave'.
Seth Haapu releases new single, 'new wave'
Seth Haapu returns from hiatus with soulful R&B ballad 'New Wave', true to his early soul-pop roots and the first official single by the artist since his self-titled debut record was released in 2011.
Mgmt | ani merito
ani@kehuamusic.com